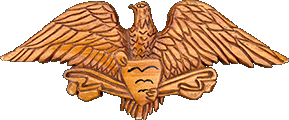 Print Service
Risograph Printing:
Description:
Risograph is a digital duplication process that utilizes a stencil wrapped around a ink drum to produce and image. Riso was designed to branch the gap between xerox or home copiers and offset production printing due to its speed and ability to produce multiple colors. Riso is an ideal choice for producing medium (100 - 500) runs of zines or edition prints and produce a quality image unlike any other printing process. Wing Club has a variety of color options as well as binding.
For more info or a quote, or sample book contact: [email protected]
Tech Info:
Model: Riso mz790u
Largest paper size (not not printable are included): 4"x 8" to 11.6" x 17"
largest print area: 11.4" x 16.25
Resolution.: 600 X 600 DPI
Paper stock: 20lbs to 110lbs
Colors available:
Black (Pantone: Black U)

Blue (Pantone: 3005u)

Hunter Green (Pantone: 342u)

Orange (Pantone: Orange 021u)

Fluorescent Pink (Pantone: 806u)
Silkscreen Printing:
We specialize in small runs of fabric printing in
For more info or a quote, or materials text sample contact: [email protected]
Tech info:
Max Print Area: 20" x 30"
Screen options: 110 and 220 mesh count\
Inks: Wilflex 1120 plastisol color system, TW graphics 5000 waterbased ink, and speedball waterbased acrylic ink.
Images quality: roughly 125LPI (200 dpi+ file recomendation)
Color matching: Pantone Solid Uncoated